The Carol Channing-Harry Kullijian Foundation for the Arts presents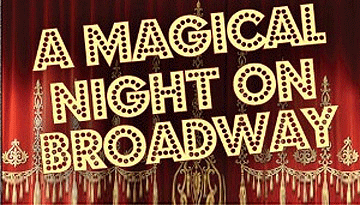 An exhilarating musical tribute to American theatre featuring Miss JoAnne Worley,
Barbara Van Orden, Rex Smith, Jonelle Allen, Shoshana Bean and Terron Brooks!

"Barbara, you were fabulous Saturday night. It should have been "A Magical Night Of Barbara". Thank you so much for the great entertainment."
"Barbara Van Orden stole the show twice!"

Les Michaels
Life Is A Cabaret Entertainment

The show was an acclaimed success in this 2000 seat theatre at the Aqua Caliente Resort and Spa. The hostess for the evening, Joanne Worley was the perfect choice.
Also performing were Jonelle Allen, Terron Brooks, Shoshana Bean and Rex Smith who sang songs from some of their Broadway shows and a production number with The Carol Channing Glee Club who also did several big numbers including a medley from "A Chorus Line". I was really impressed with producer/director David Green and the orchestra.